[![StackShare](https://img.shields.io/badge/tech-stack-0690fa.svg?style=flat)](https://stackshare.io/bekabug/my-stack)
this is really about you, ladies
I want to empower you to reach your goals. If your interests or goals include…
Programming (Ruby, Sass, Swift, PHP, Javascript, etc)
Understanding technology better
The highs and lows of being a woman in IT
Blogging & Social media
General chitchat aimed at geeky women
Gardening
Homeschooling
Working-from-home
Decor on a shoestring
Chubby Mama Fitness
Then please stick around. I want to help. How can I help? By sharing my journey, complete with successes and failures.
Not that much of a geek? Well, hopefully there are still lots of things for us to talk about. Browse my tags and categories!
a little about me…
I went off in search of a community for geeky women and came up a little short. So here I am, blogging about all my interests.
At this moment in time I am a 32 year old Web Designer and IT Professional residing in Eastern Tennessee.
I live with my love, Jack, our son, Jasper, and Booker the mutt. I'm very geeky and a tiny bit nerdy. I listen to a lot of different music, my favorite foods are vegetables & carbs, and grey is my go-to color. I am a bit of a gamer when I can be bothered to find the cable to charge my controllers. I am a voracious reader and my taste in books is all over the place. For slightly less deep thoughts, twitter is the way to go.
I take tons of pictures with a Rebel XTi and a 50mm 1.4f lens. Check out my Flickr account for more on that. I pin lots of neat things to Pinterest. I, generally, do not bite.
why spiders, beka?
The first question! Always. Spiders are creepy. Why, Beka, why?
What would you do? The lesson there was to do neither. Nature is a self correcting system. However, the internet is not governed by Mother Nature. My philosophy: feed the spiders something other than your butterflies.
I'm applying this butterfly/spider philosophy to my blog about the modern, grown-up, ever evolving web and technology while sharing all the other things I am passionate about (like raising babies). Save the butterflies (creativity, positive user experiences, design, FUN, zucchini, and community) but feed the spiders (monetization, algorythms, marketing, and code).
The mundane side of how this came to be is my internet handle has been bekabug since I was in high school. I've always been obsessed with the internet. Web crawling algorythms used to be referred to as spiders. A bug in the web. Spiders. It fit.
After a lively round of brainstorming with a friend, feedingthespiders.com was registered.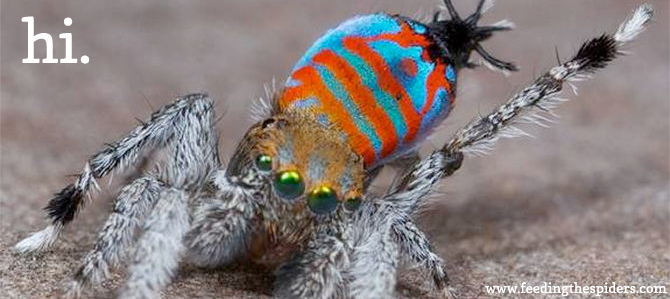 @work
frontend
HTML5

80%

CSS3

75%

Sass

40%

javascript (jQuery)

60%
facetime

I can work with a team.
I can work on my own.
I love to brainstorm.
I'm great at troubleshooting.
I make a delicious lasagna.

backend
ruby

10%

django

10%

jekyll

40%

PHP

80%

WordPress

95%
Favorite Hobbies - I would love to connect with some women who are interested in or would like to try to play a game on roll20.net. I have never played a DnD type game but I really want to. I just recently got into perler beads and I'll be making some of that stuff soon.
Favorite TV - Survivor, Game of Thrones, The OA, Westworld, The Good Place, Mr Robot, Parks & Recreation, Halt and Catch Fire, Orphan Black, Rick and Morty, Little Big Lies
Favorite Sports/Teams - St Louis Cardinals, (MLB), Charlotte Checkers (American Hockey League), North Carolina Courage (National Women's Soccer League), Washington Mystics (WNBA)
Favorite Books - Cyberia, DMT: Spirit Molecule, The Moon Is A Harsh Mistress, The Martian, Neil Gaiman, Muscle & Fitness: Hers, Saga (comic), Dinotopia series
Favorite Music - Ani Difranco, P!nk, Lecrae, Kesha, George Ezra, Zweihander, Jon Bellion, India Arie, Oh Wonder
Favorite Movies - The Ramen Girl, Housebound, Arrival, Mad Max: Fury Road, The Good Dinosaur, Chef, My Neighbor Totoro, The Royal Tenenbaums, Moneyball, The King's Speech, District 9